21 July 2021
After a long hiatus: our first bean-to-bar event of 2021.
Updated: 21 July 2021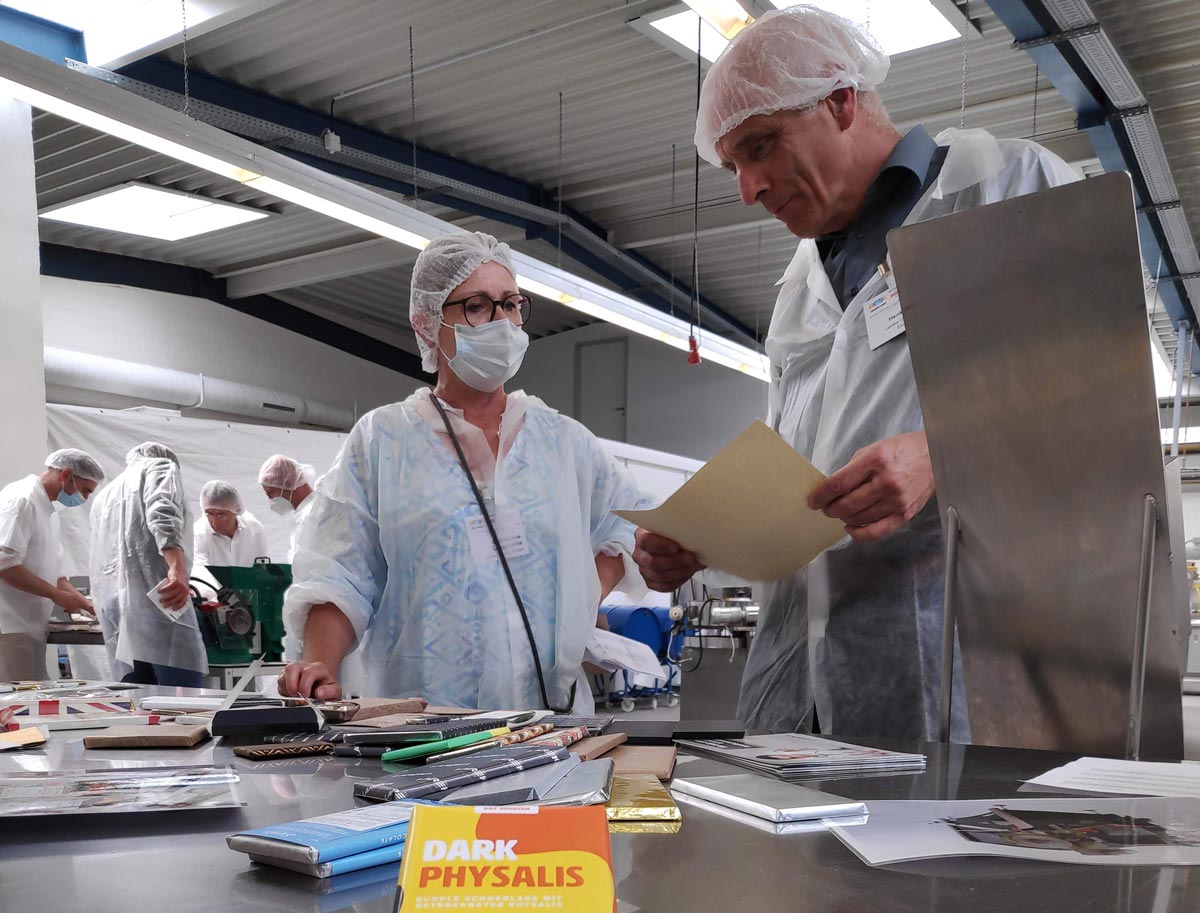 Last month, we took part in our first chocolate event in over a year and-a-half. It was a day dedicated entirely to bean-to-bar chocolate: from selecting the right beans to packaging and selling artisan chocolate.
Like old times
Like kids in a sweet shop, we set off in our van towards Aachen, Germany with the BTB25 loaded in the back. It felt like the good old times, sharing our passion and knowledge with fellow chocolate aficionados. We discussed chocolate trends, innovations in production, packaging and much more. This alone made the day more than worthwhile.
From beans to bars bought
Nonetheless, we had travelled with a mission: to learn more about bean-to-bar chocolate in the broadest possible sense. The day was split into parts, each of which represented the various stages a bean goes through before being turned into a 'bought bar'. As experts in the field of packaging solutions, we shared knowledge on machinery, materials and trends in artisan chocolate packaging. In addition to the information session, we also made time to demo the BTB25 in detail to all visitors.
We would like to thank Club der Confiserien and Drouven for a successful day full of inspirational presentations and wonderful demonstrations. Lastly - considering that the next exhibition could be a while off given the current circumstances - we are pleased to announce that our doors remain open. Whether it's for a machine demonstration, a presentation on sustainable materials or simply for a cup of coffee and a chat, you are more than welcome at Lareka!